Wonder at this elegant timeless Piano self-playing its masterpiece!
Regular price
$89.99 USD
Sale price
$64.99 USD
Unit price
per
Sale
Sold out
Share
Bring home an exquisite piece of art and music with the Magic Piano Mechanical Music Box 3D Wooden Puzzle. This luxurious 3D wooden puzzle is designed after the world-renowned concert grand piano, featuring a self-playing interpretation and one-of-a-kind antique books as legs. Expertly crafted with vintage decor, the design includes a classic grand piano and transparent acrylic lid with exquisite crystalline patterns. A timelessly elegant experience awaits.
This elegant instrument features intricate Victorian reliefs on its exterior and a cleverly concealed heterochromatic gear set within. As you wind the knob, watch as the brown six-petaled flowers rotate and six keys rise and fall in a magnificent display. Add sophistication and grandeur to your home with this beautiful musical masterpiece.
Puzzle Pieces

233 pieces

4.5h assembly time
Material

High quality natural eco-friendly wood
Dimension

Assembled Size

Magic Piano:

H:5.5" (14cm)

W: 6.7" (17cm)

D: 4.9"(12.5cm)

Magic Cello:

H:9.3"(24cm)

W:7.3"(19cm)

D:8.1"(21cm)

Electric Guitar:

H:6.7" (17cm)

W:4.1" (10.5cm)

D:8.7" (22cm)

Violin:

H:5.7" (14.5cm)

W:3" (7.5cm)

D:5.9"(15cm)

Drum Kit:

H:7.5" (19cm)

W: 5.3" (13.5cm)

D:4.3"(11cm)

Accordion:

H:2.95" (7.5cm)

W: 6.69" (17cm)

D: 3.74" (9.5cm)

Saxophone:

H:3.3" (8.5cm)

W:2.8 (7cm)

D:9.1" (23cm)
View full details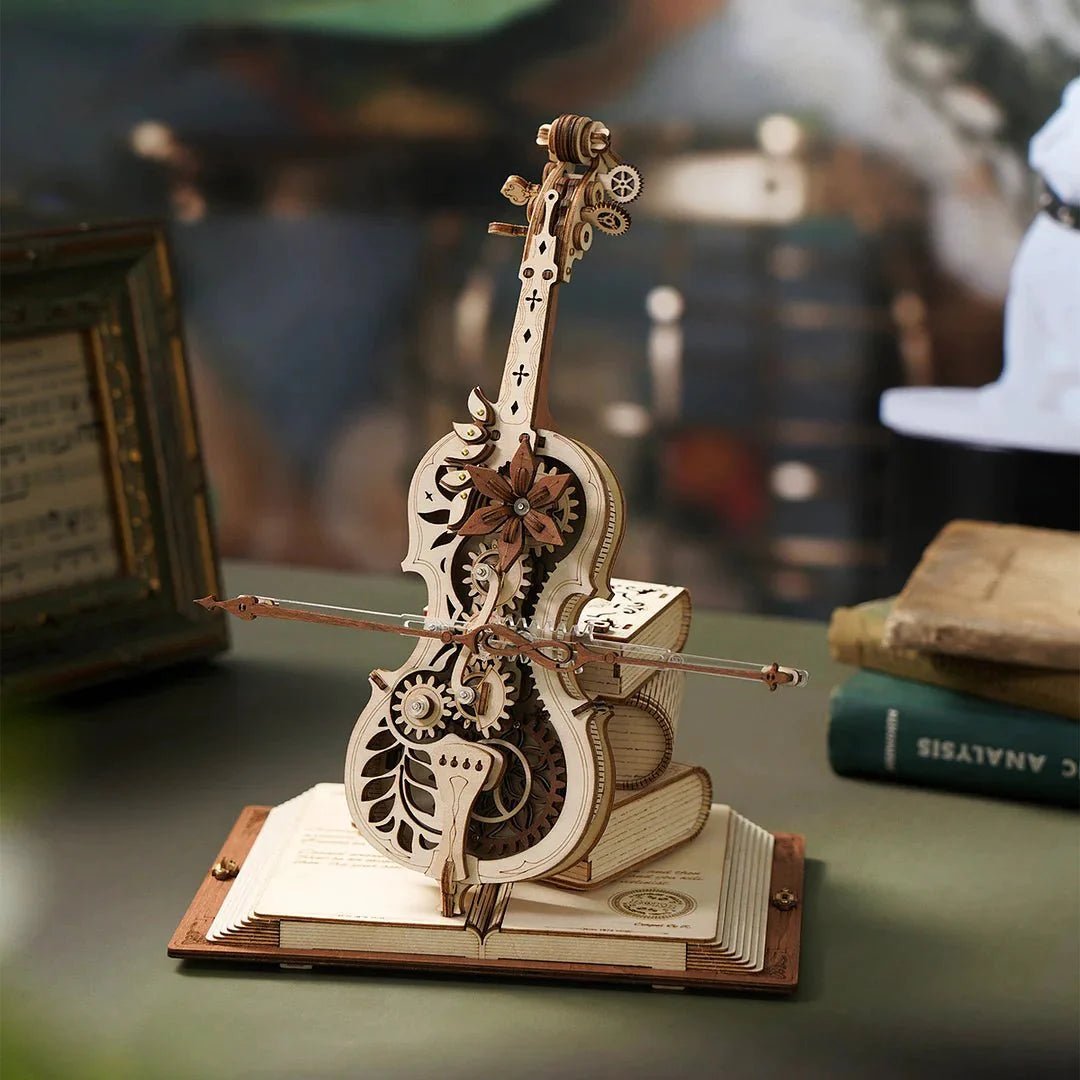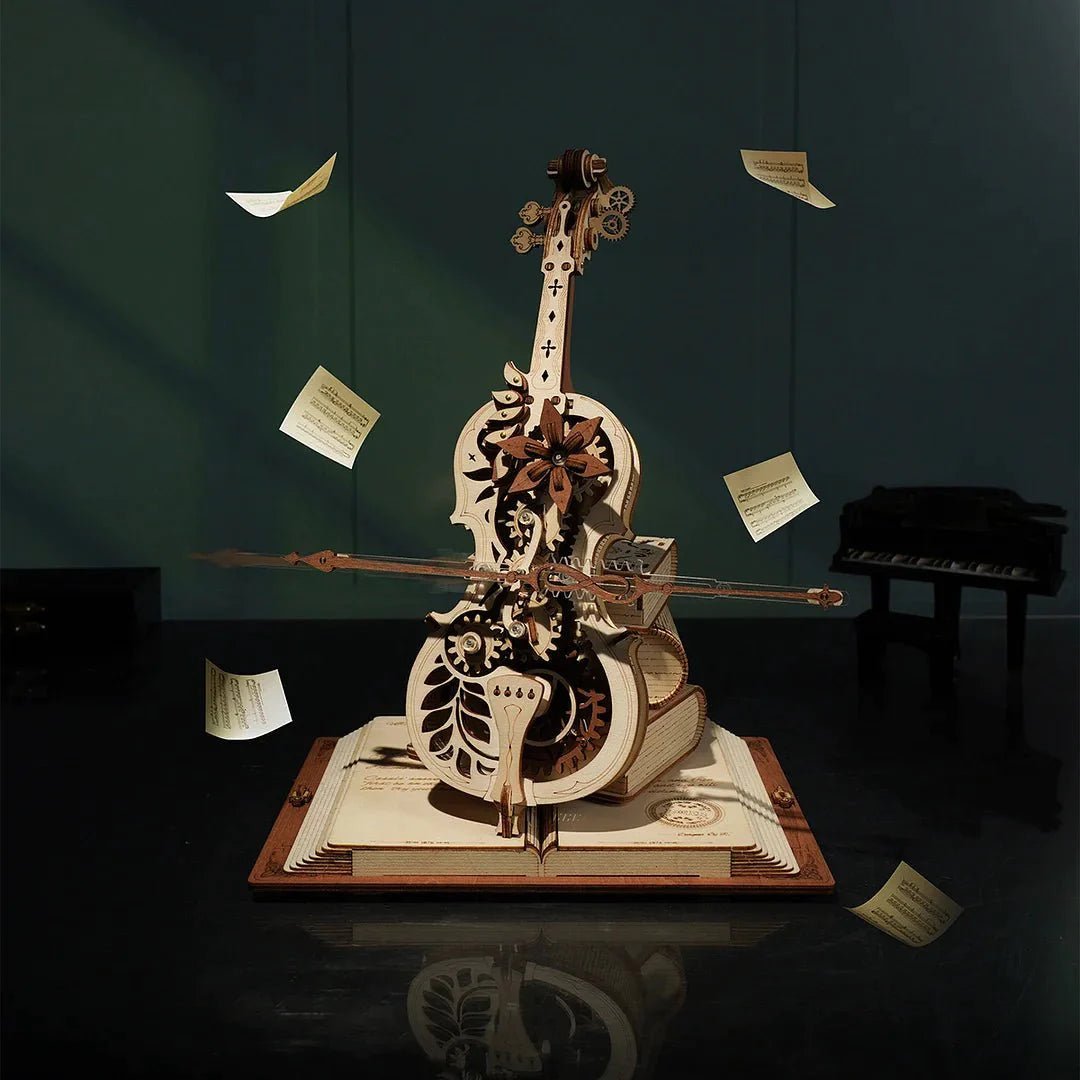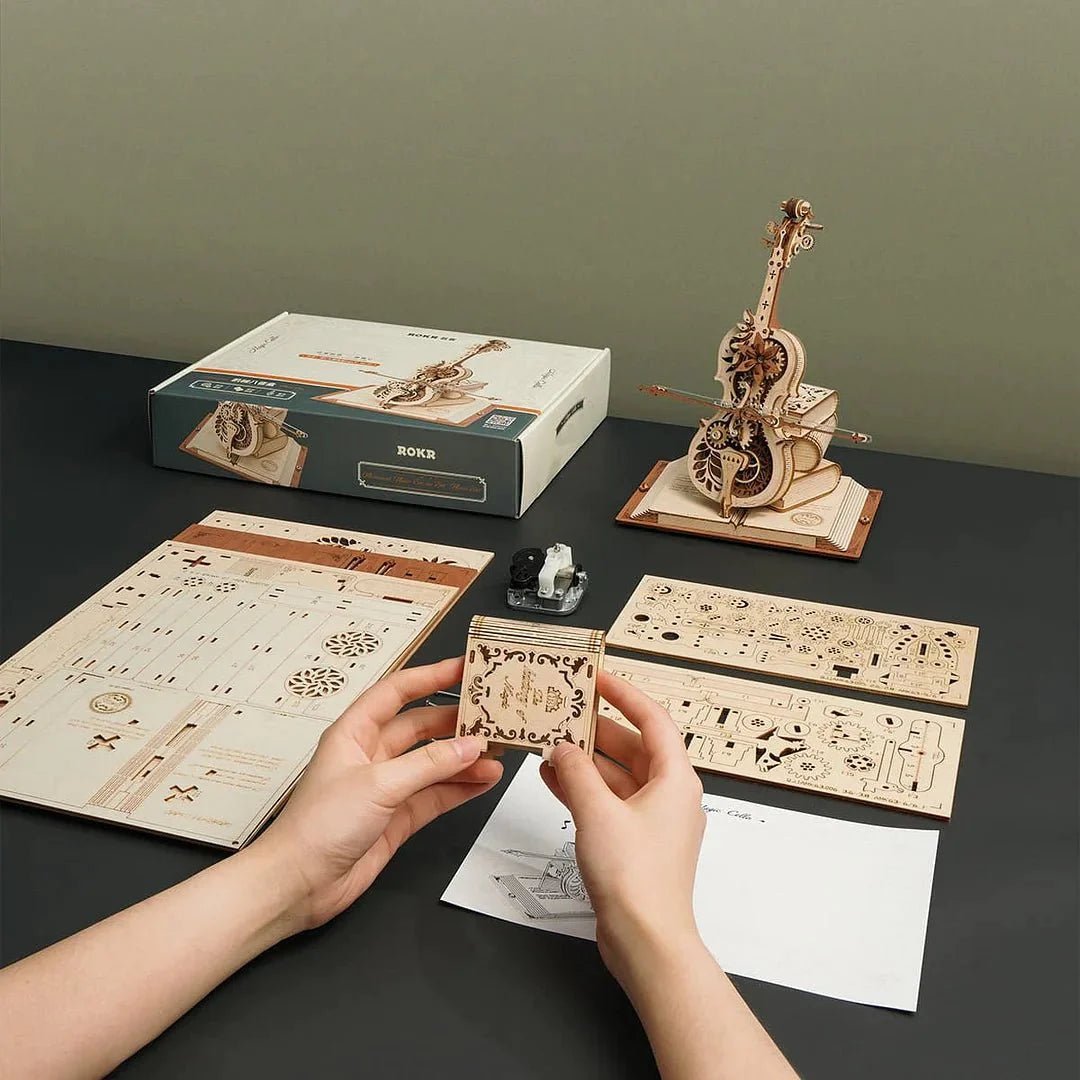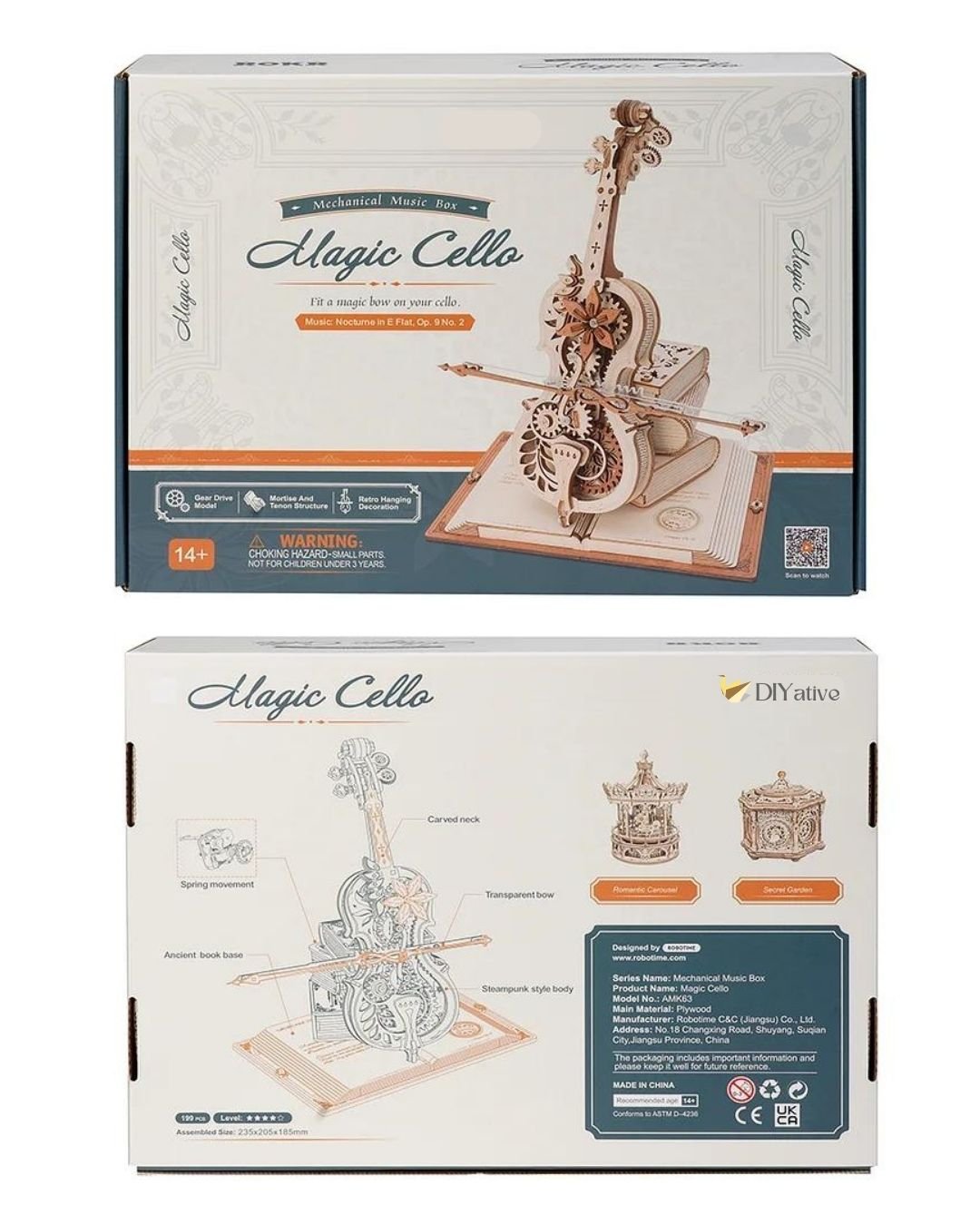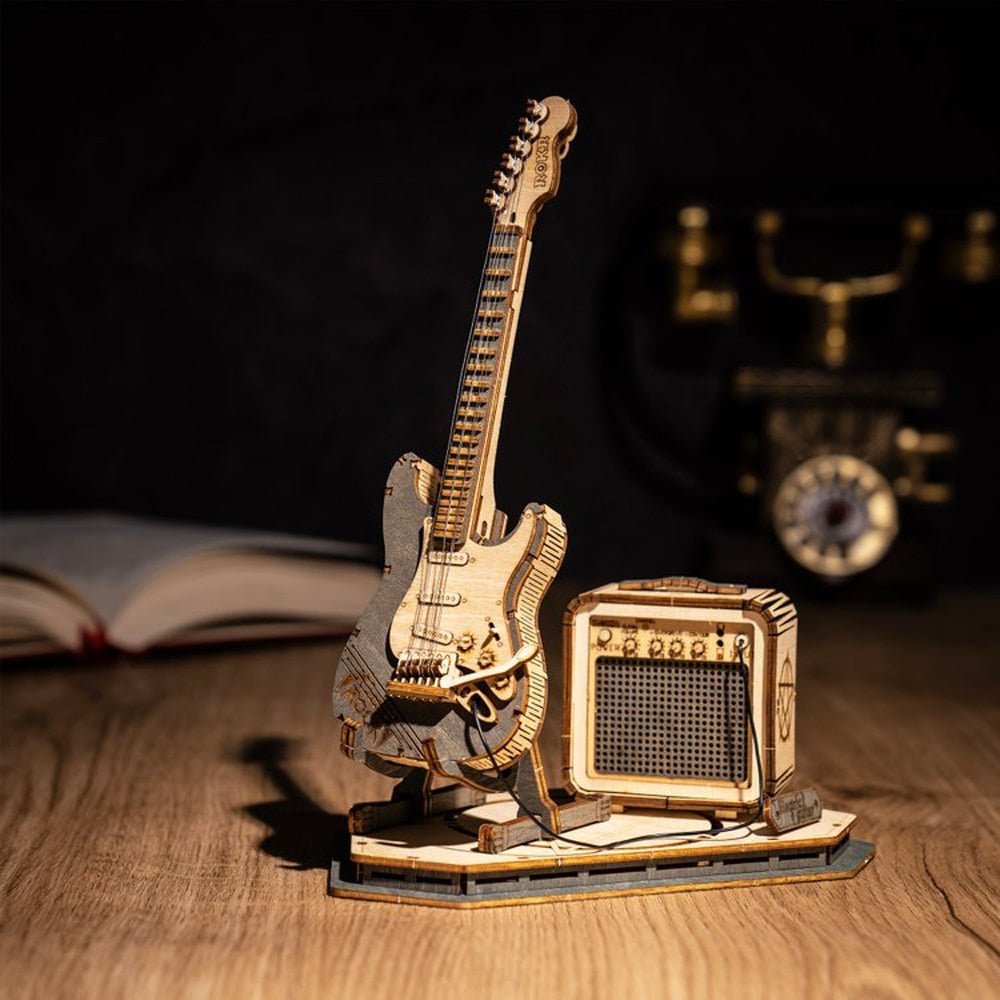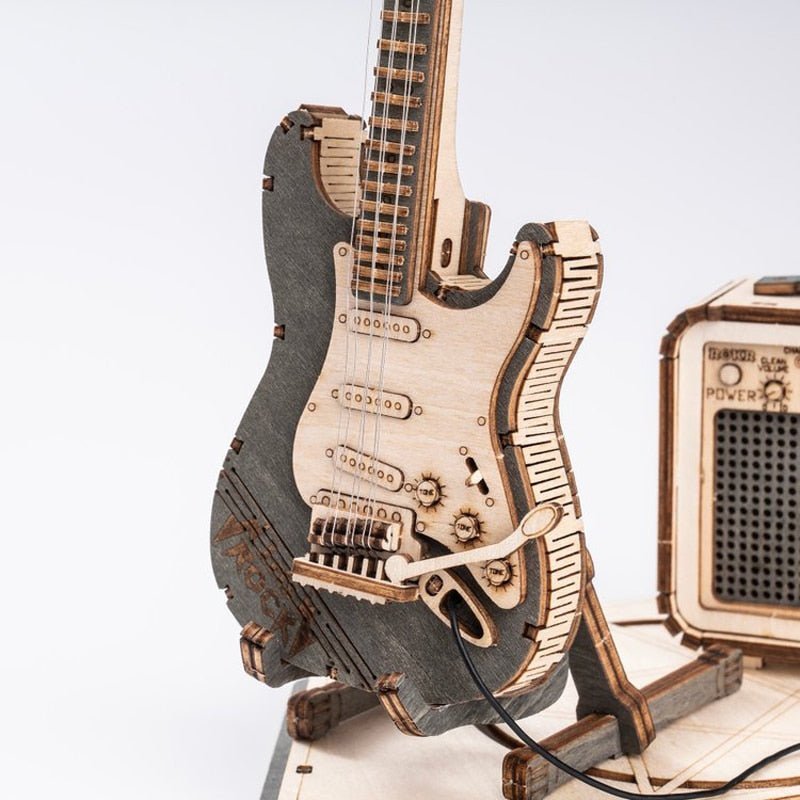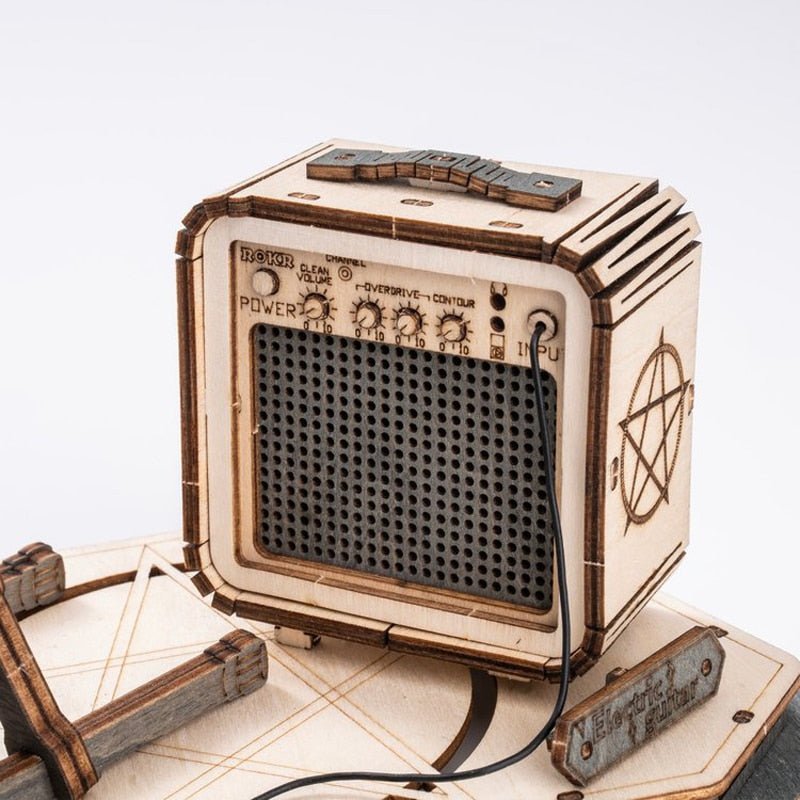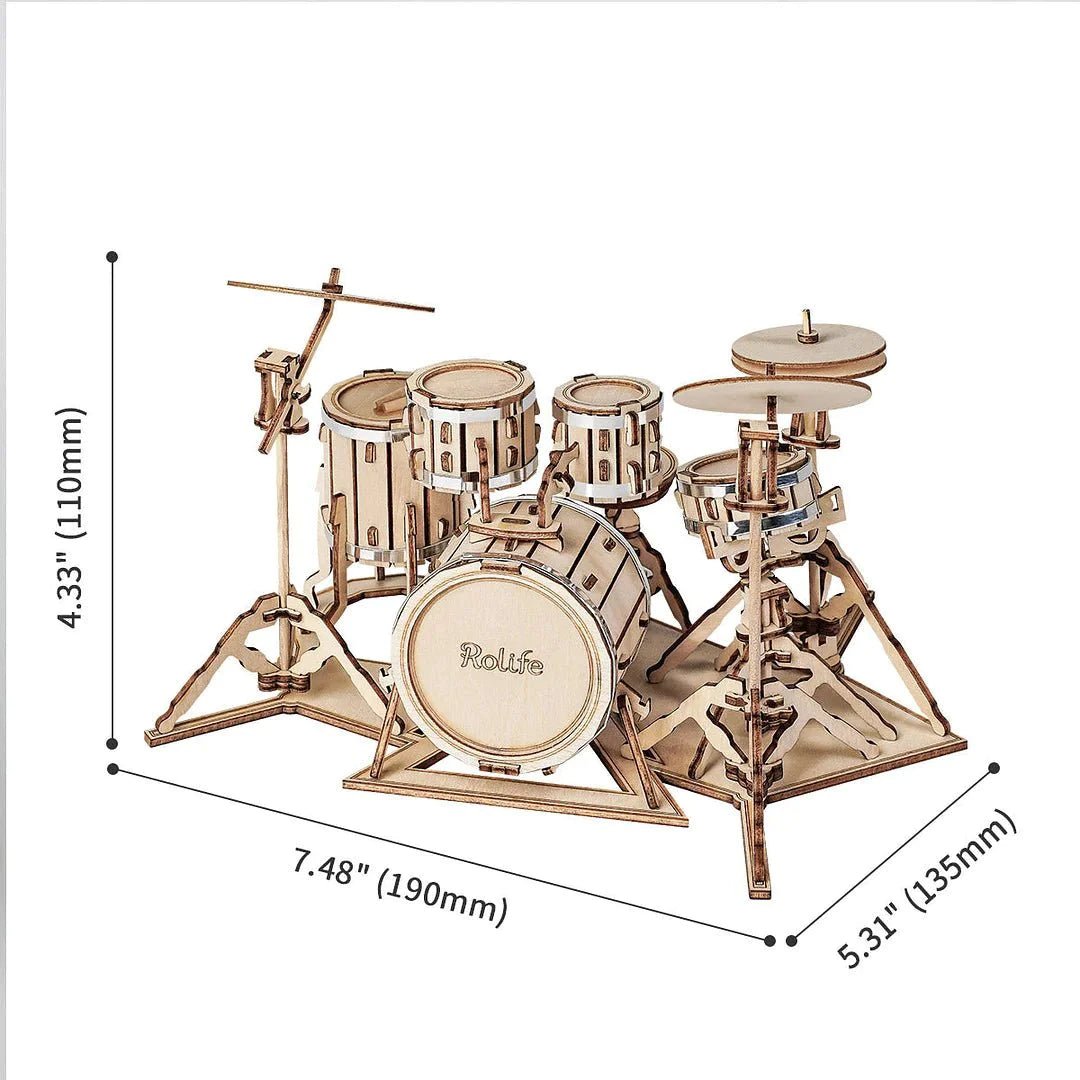 Self-playing Piano
The precision mechanics are hidden inside the body of the piano. The winding movement is twisted and the gear model drives the keys to play on their own, simulating the way a piano plays.
Crystal Pattern Lid
The half-open lid is made of transparent acrylic and embellished with intricate patterns on the surface, just like crystal, gorgeous and exquisite.
Magical Movement
Once the music box is fully assembled, a simple winding of the key sets the gears in motion. As the music begins to play, the meticulously aligned gears start rotating, creating a mesmerizing dance of interlocking mechanisms.
Exquisite Retro
The exterior of the piano is designed with a large number of beautiful and retro patterns, reliefs, and small decorations, such as cute little cats and dark brown vintage candle holders, full of details.
Sweet and Healing music
By twisting the clockwork, this Magic Piano Music Box will automatically play the beautiful music: 'Canon Variations'.
Frequently Asked Questions
Do you offer free shipping?

Yes free worldwide shipping is available on all orders
When will i receive my order?

The Processing Time will be 1 - 2 business days after we receive your orders.

Standard shipping time: 5-10 business days
What if i want to return my order

No problem! We offer a 30-days risk-free return policy. Please notice that returns must be in original packaging If the returned item is not in the acceptable condition, it will be refused acceptance.

If you receive a damaged product, do not throw away the packaging. Please contact us immediately at support@diyative.com. We will deal with it without a doubt.
What if parts have gone missing or broken during assembly?

We have provided extra parts in the packaging just in case this happens, but if you need more or you need to exchange for a new one please do not hesitate to contact us.
What if i can't figure out the puzzle

Please email us at support@diyative.com if you're faced with any difficulties during assembly, our dedicated expert will provide the best guidance for you.