Assemble our Shakespeare Bookstore Book Nook kit and experience a world full of literary and retro charm. Equipped with a variety of realistic books, you can fully enjoy the pleasure of reading in a peaceful and comfortable environment.
Regular price
$129.99 USD
Sale price
$74.99 USD
Unit price
per
Sale
Sold out
Share
Create your own whimsical and cozy oasis with the Shakespeare Bookstore DIY Book Nook Kit! Assemble the European-style window frames, complete with intricate cutouts and elegant walnut wooden wall shelving for a charming atmosphere. Add a hint of antiquity with stamps, inkwells, posters, postcards, and picture frames. Unwind and relax surrounded by your favorite vinyl records and potted plants, all the while being greeted by a vintage lattice window and multi-level bookshelves. Experience the wonder of lost treasures and the pleasure of reading in this enchantingly serene environment!
Easy Insertion Assembly Process
It's easy for beginners to complete within 3h and ideal for family bonding and interaction. Stickers are provided for easier assembly with no glue or cutting required.
Replica of France Iconic Bookstore
It features a full-frame enclosure along with partially transparent walls. Decorate it with a figurine of a blind box for better effect.
Touch Lighting Design
It is designed with a bright, warm light, which serves as a charming home decor piece.
Puzzle Pieces

194 pieces

3.5h assembly time
Material

High quality natural eco-friendly wood
Dimension

H:8.7"(22cm)

W:4.5"(11.5cm)

D:7.9"(20cm)

Assembled Size
View full details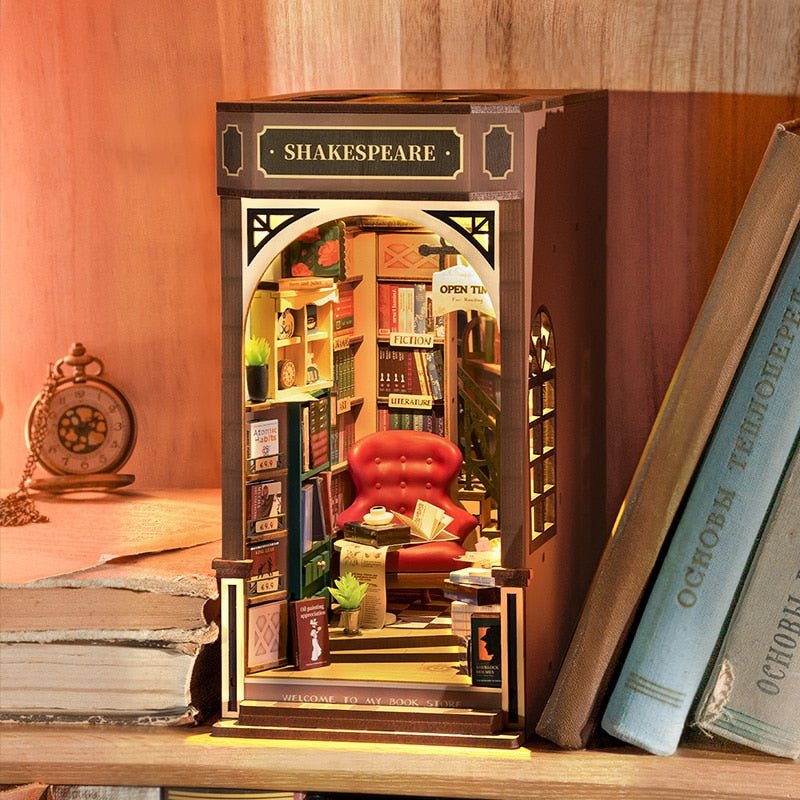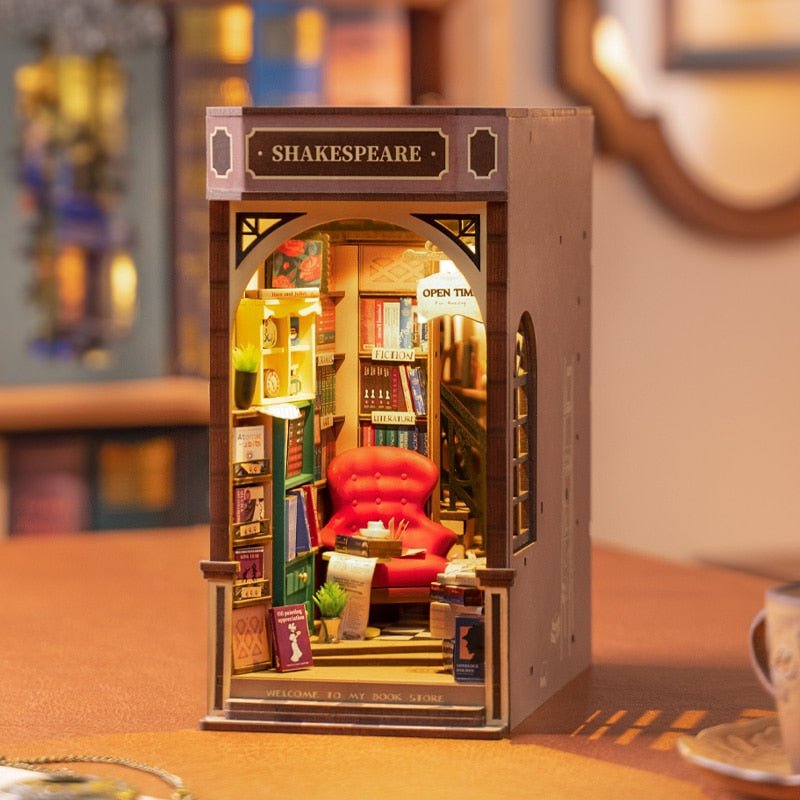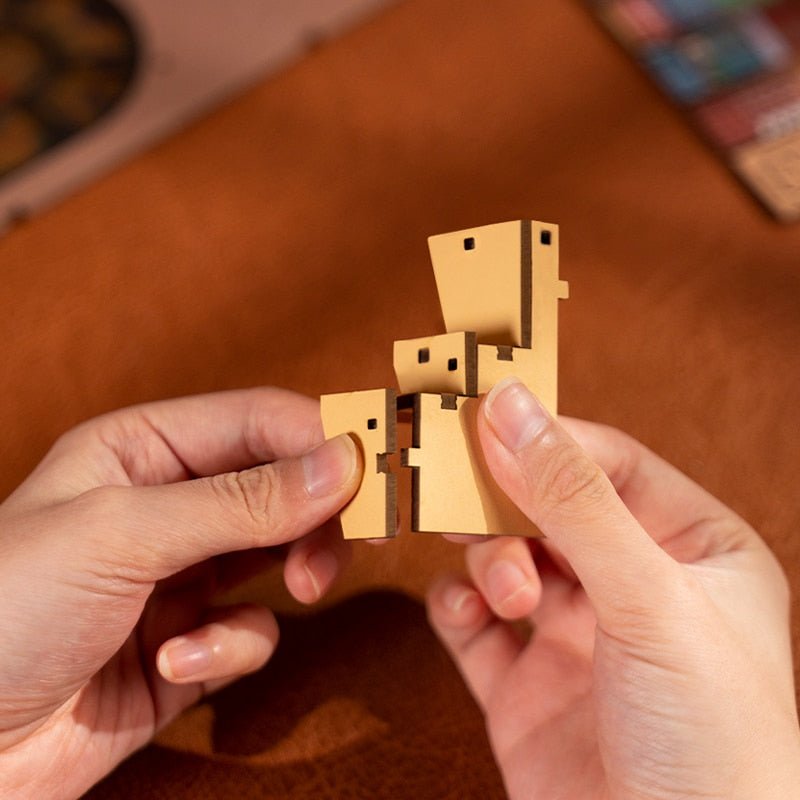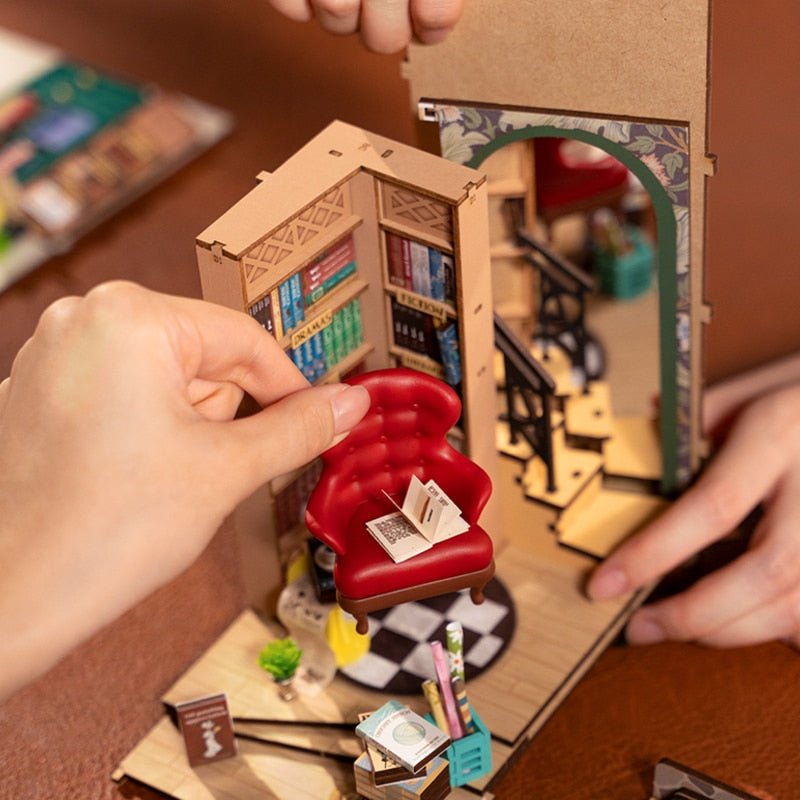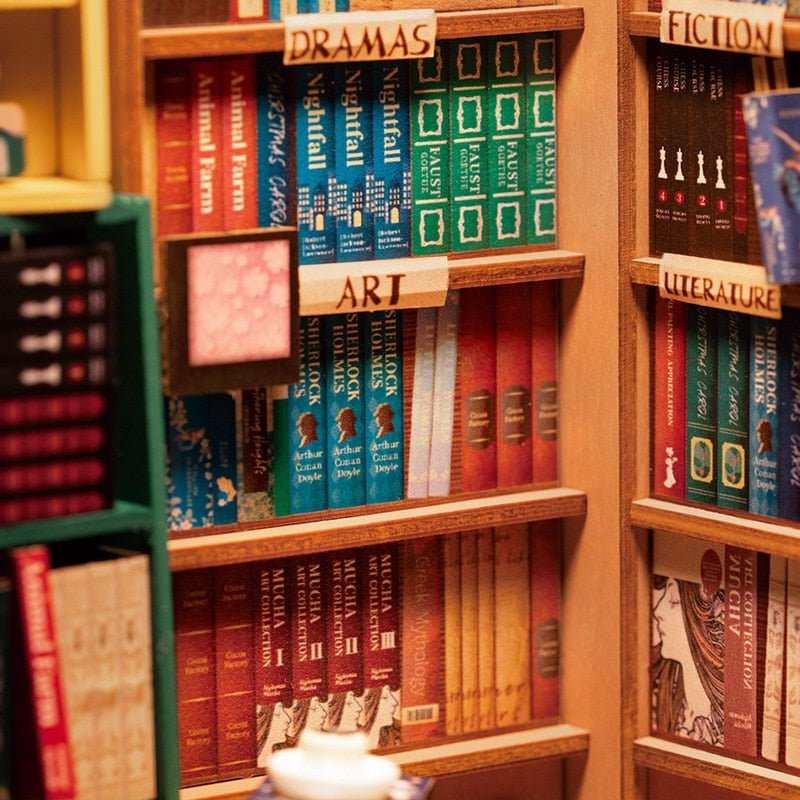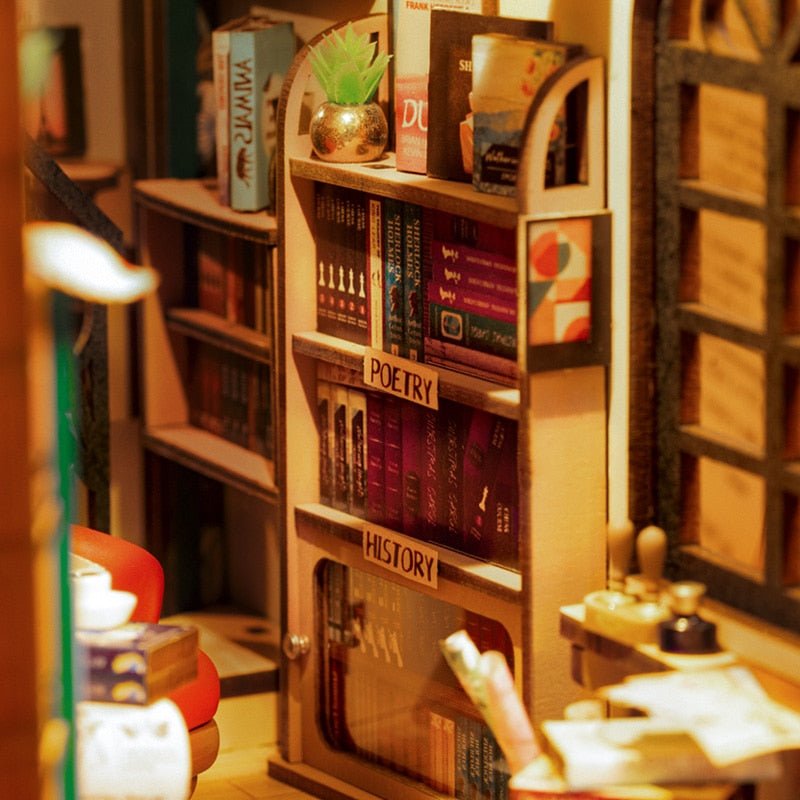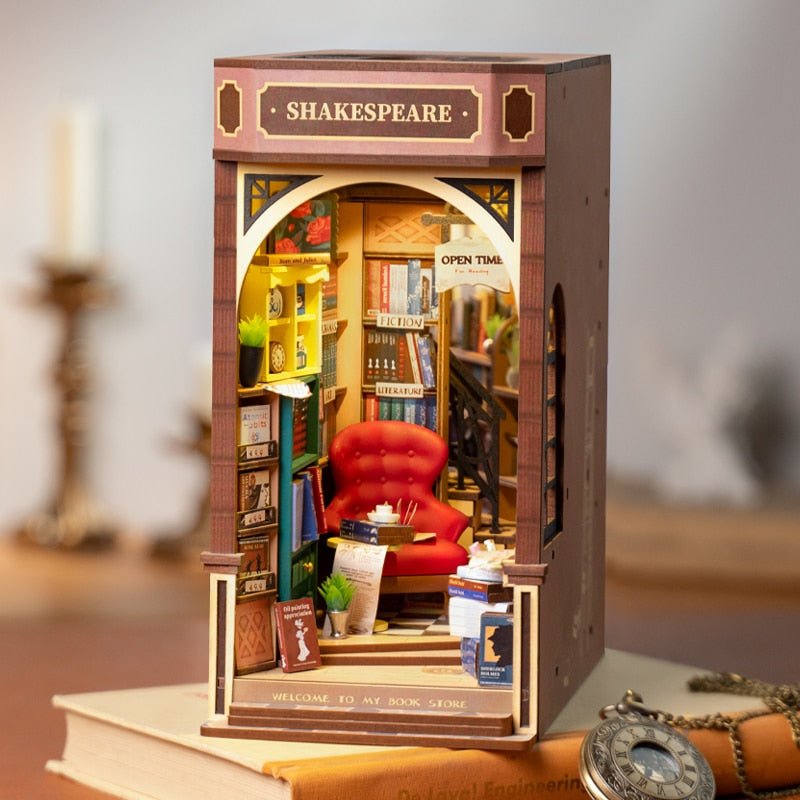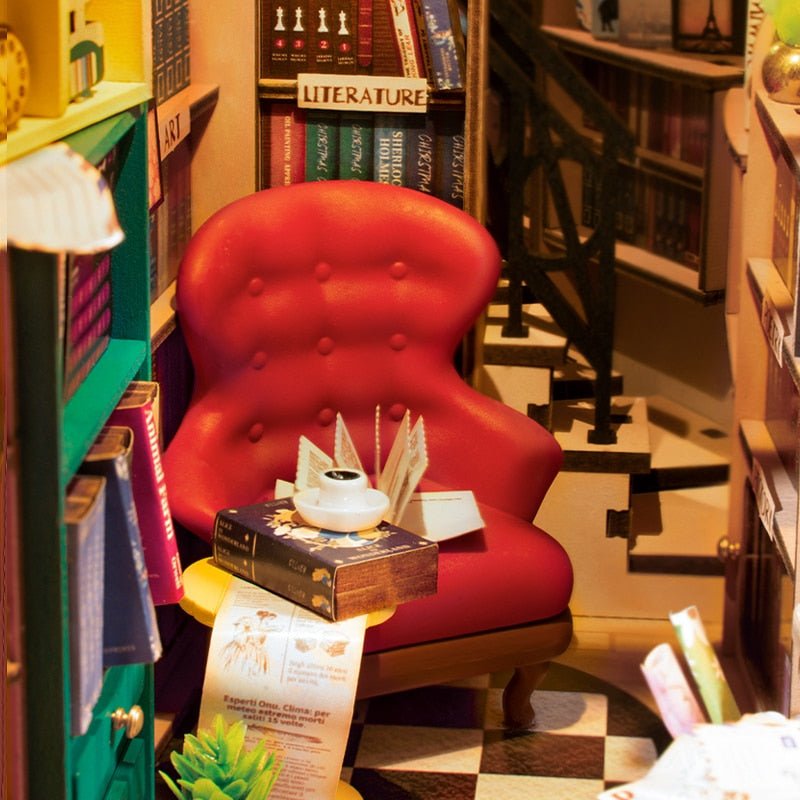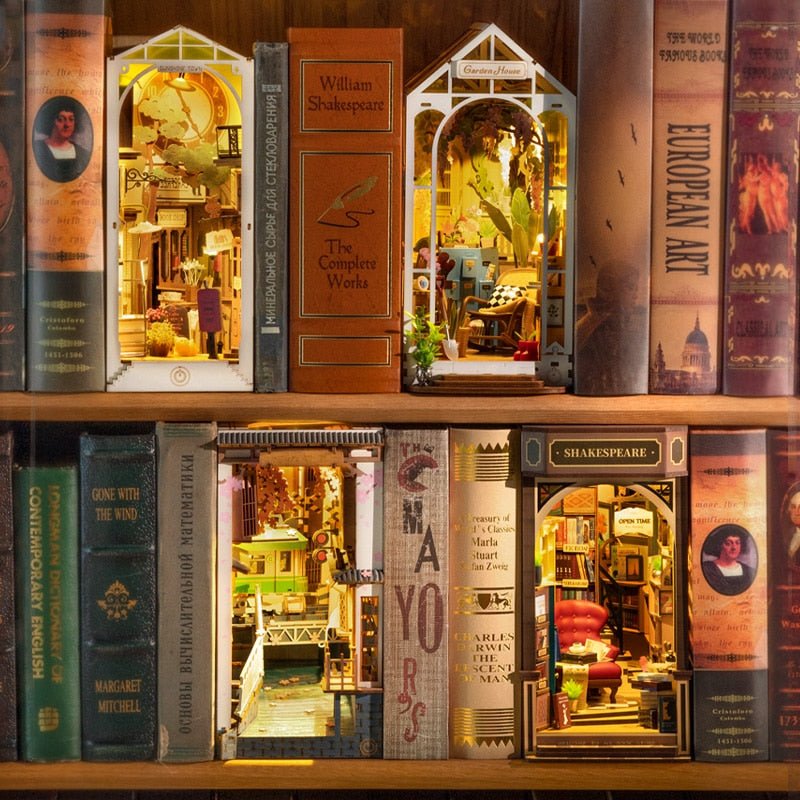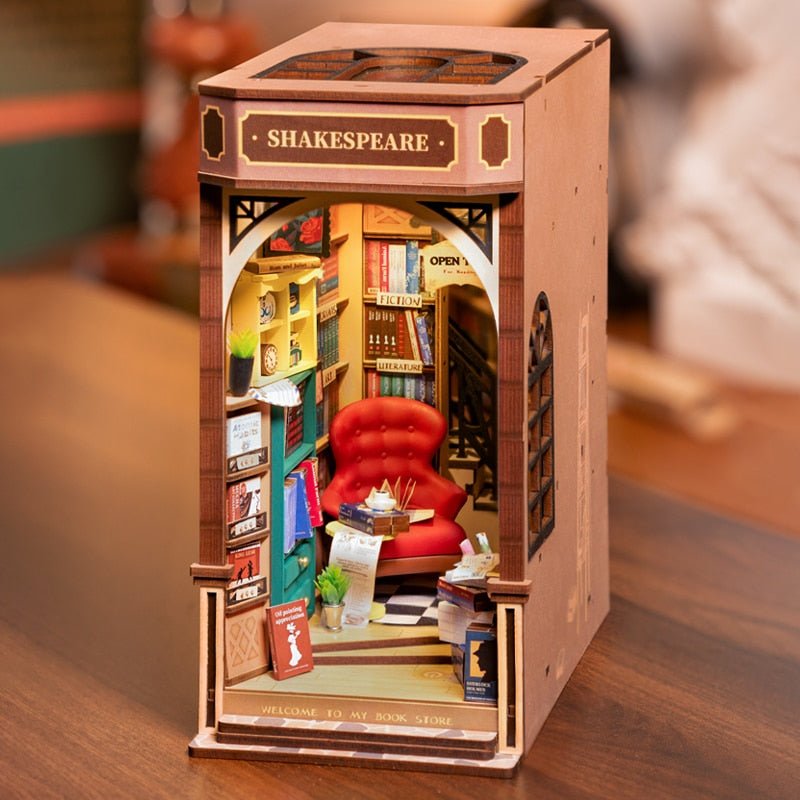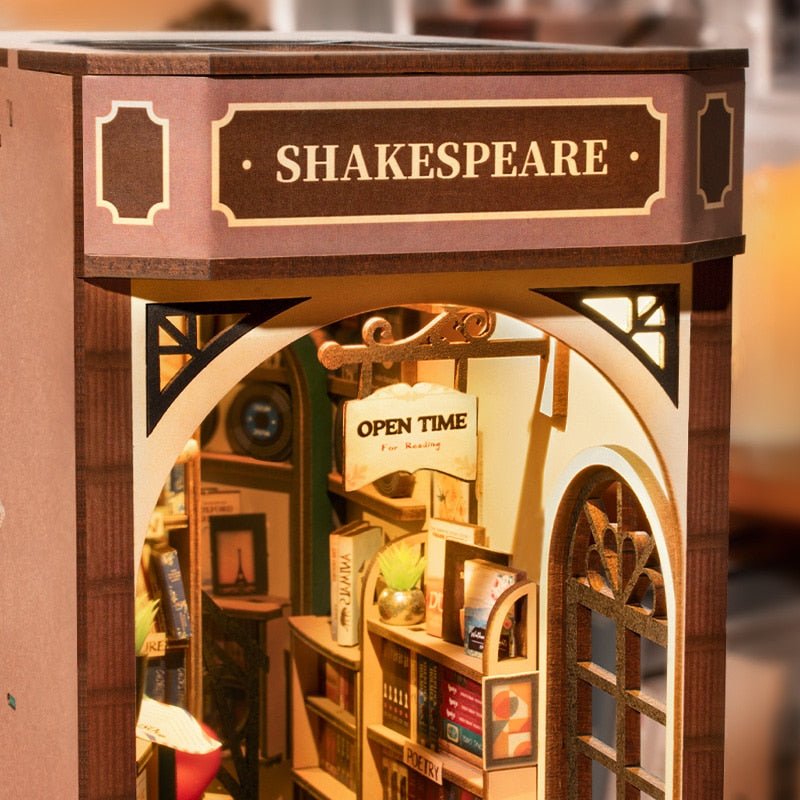 Bookstore Aisle
The European-style window frames feature intricate cutout designs alongside the elegant walnut wooden wall shelving. A rich assortment of props and decor are provided, from stamps and inkwells to posters, postcards, picture frames, vinyl records, potted plants, etc.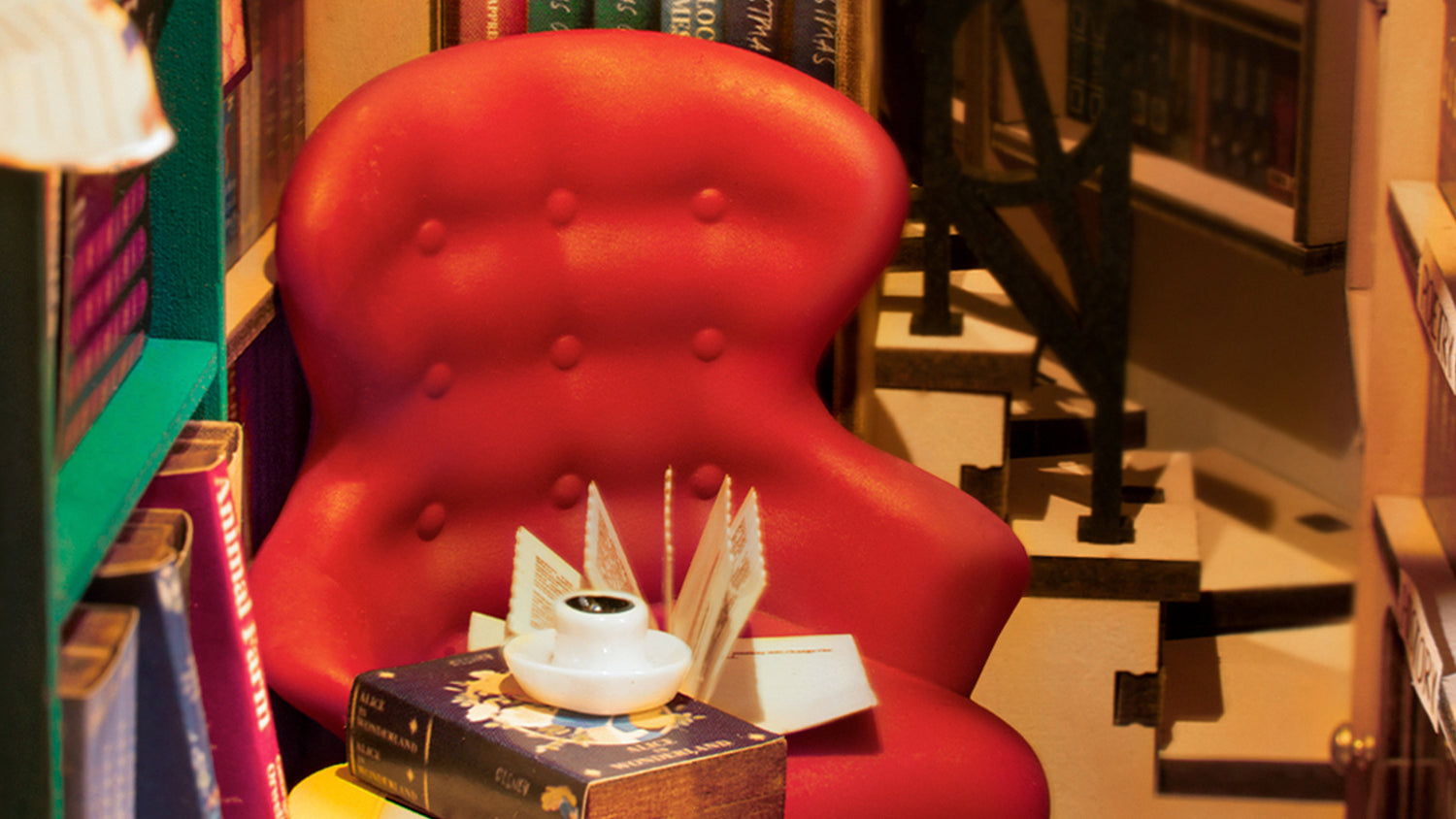 Reading Lounge
Enter the bookstore, and a large velvet sofa invites you to sit down and flip the pages to immerse you in book's story. Various books, exquisite coffee, and greenery create a comfortable reading lounge.
Multi-Level Bookshelves
Numerous bookshelves were organized by different types of books, such as a section for classic literature, one for novels, opera, art, and more. It's like a book lover's paradise, where you can immerse in various stories.
Vintage Lattice Window
Inside the bookstore, you'll be greeted by beautiful old-fashioned lattice windows. It has a arc top with the elegant green color scheme.
Storage Cabinet of Treasures
Near the entrance, there's a small cabinet filled with all sorts of things you'd find in a bookstore, such as inkwells, stamps, gift-wrapping kits, and many other interesting items. It allows the place to feel even more authentic.
Frequently Asked Questions
Do you offer free shipping?

Yes free worldwide shipping is available on all orders
When will i receive my order?

The Processing Time will be 1 - 2 business days after we receive your orders.

Standard shipping time: 5-10 business days
What if i want to return my order

No problem! We offer a 30-days risk-free return policy. Please notice that returns must be in original packaging If the returned item is not in the acceptable condition, it will be refused acceptance.

If you receive a damaged product, do not throw away the packaging. Please contact us immediately at support@diyative.com. We will deal with it without a doubt.
What if parts have gone missing or broken during assembly?

We have provided extra parts in the packaging just in case this happens, but if you need more or you need to exchange for a new one please do not hesitate to contact us.
What if i can't figure out the puzzle

Please email us at support@diyative.com if you're faced with any difficulties during assembly, our dedicated expert will provide the best guidance for you.