Experience the elegance of an ancient journey through Su Dong Po's Poetic Journey
Regular price
$139.99 USD
Sale price
$74.99 USD
Unit price
per
Sale
Sold out
Share
Discover timeless beauty with the Su Dong Po's Poetic Journey DIY Book Nook. Explore the ancient world of Su Shi with traditional ornaments, classic poems and a delightful model of ancient architecture, all crafted to bring a touch of elegance to your home. Delight in captivating stories, letting Su Shi's life demeanor nourish and soothe your soul. Experience an exquisite journey of history and poetry.
Inspired by the annals of time, it features beautiful settings that whisper a tale. Be reminded of how far you can go with unwavering pursuit and how Su Shi's triumph pays homage to perseverance and dreams.
The shadow of the Imperial Censorate never deterred Su Shi from pursuing his dreams. His life was like a beautiful melody, transcending hardships and setbacks.
In the exile years of Huangzhou, Su Shi, amid hardships,  cultivated his talents, and blossomed in adversity.  Atop the Red Cliffs, with his pen as his companion,  he inscribed timeless masterpieces.  Let us learn from Su Shi, rising from the depths,  and penning our own magnificent chapters!
Their gazes met, and in a few fleeting words, they understood it all.  The bond of brotherhood, gentle as a spring stream, resilient as a mountain breeze, flowed between their hearts.  This encounter on the bridge, frozen in time, was an eternal vow of kinship.
 Beneath the Red Cliffs, Su Shi and his friends leisurely sailed on a boat, embracing the breathtaking beauty of nature.  As night descended,  the melodies of the zither and flute filled the air, and their hearts blended with nature.
Across a thousand miles, our souls remain intertwined.  No matter how life's fortunes ebb and flow,  our feelings endure like the radiant moonlight, eternally beautiful.  This is a profound longing,  yearning for timeless companionship and shared moments.
FUN DIY EXPERIENCE - This Book Nook comes with all the parts needed to be assembled. You can do this without any experience, the clear illustrated manual will guide you step by step to complete the miniature kit.
EXQUISITE DECORATION

 

- This Book Nook is more than just a DIY book corner project,  it's also an exquisite collection and decoration. The miniature world contains wonderful & rich scenes.

 

It brightens the mood every time someone looks at the vibrant corner of the bookshelf.
PERFECT GIFT

 

- No one would refuse such a creative and wonderful gift! This is more refined than an ordinary handicraft. In addition to experiencing the fun of DIY, it can also be used as an ornament. Buy it as a thoughtful gift to family & friends and it's guaranteed to be appreciated.
Material

High quality natural eco-friendly wood
Dimension

H:9"(23cm)

W:4.3"(11cm)

D:7"(18cm)

Assembled Size
Notes

- The package includes important information, and please keep it well for future reference.

- Children must assemble under the guidance of adults in case of swallowing.

- The product requires 2 pieces of AAA batteries.
View full details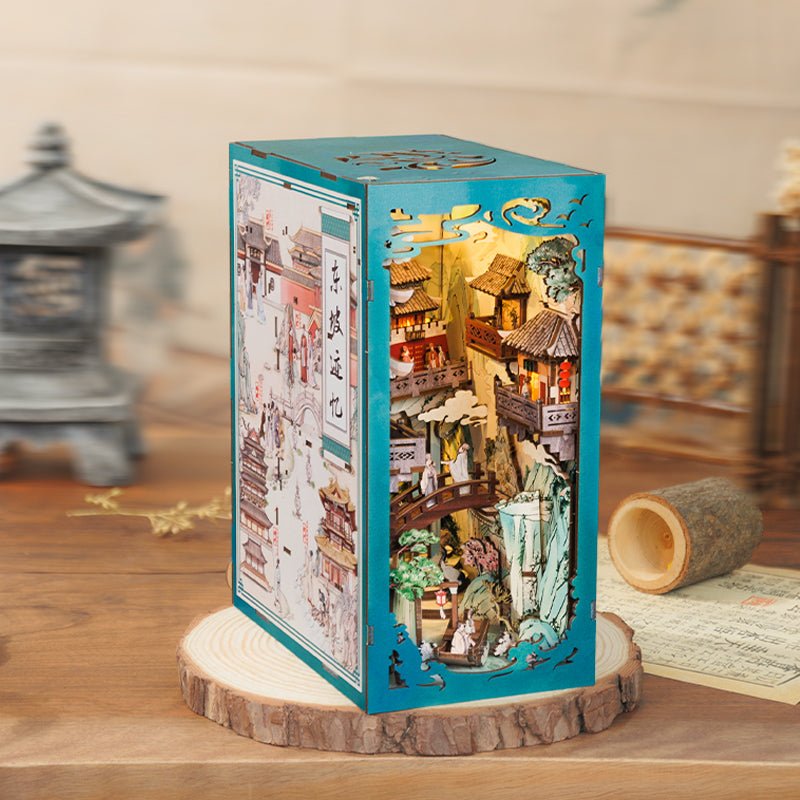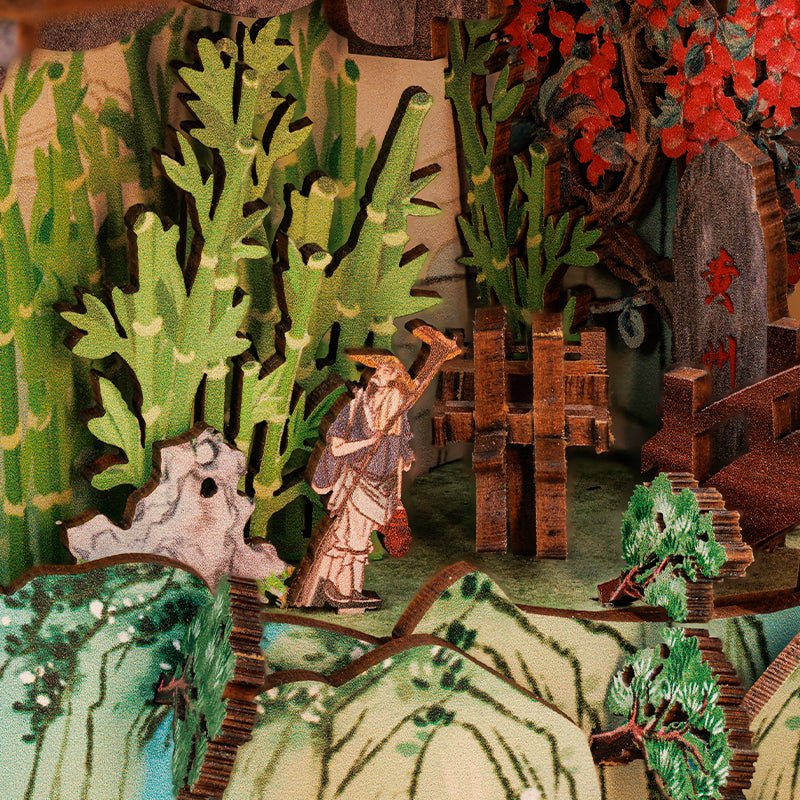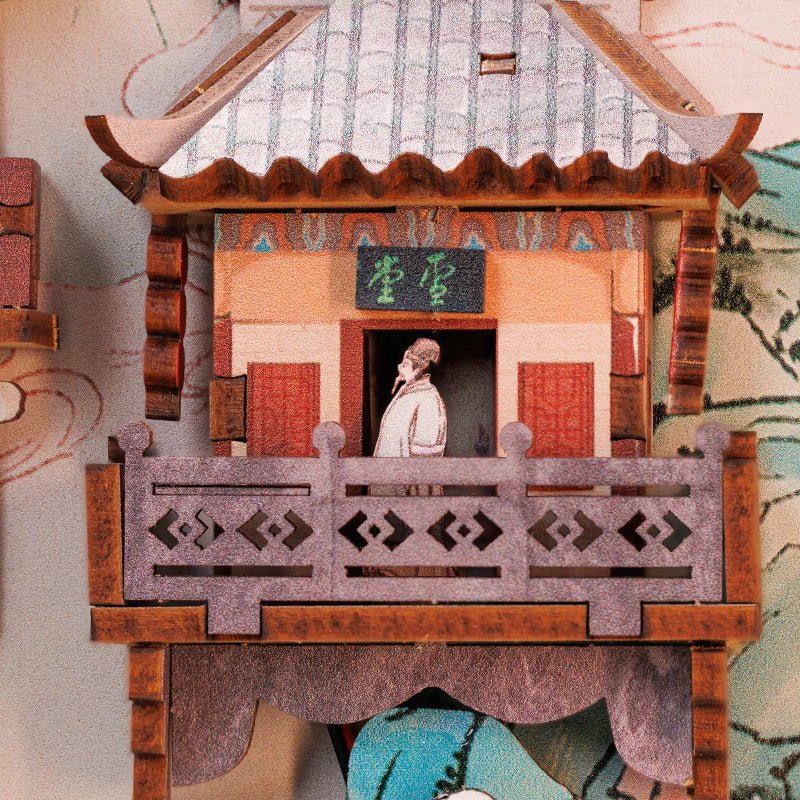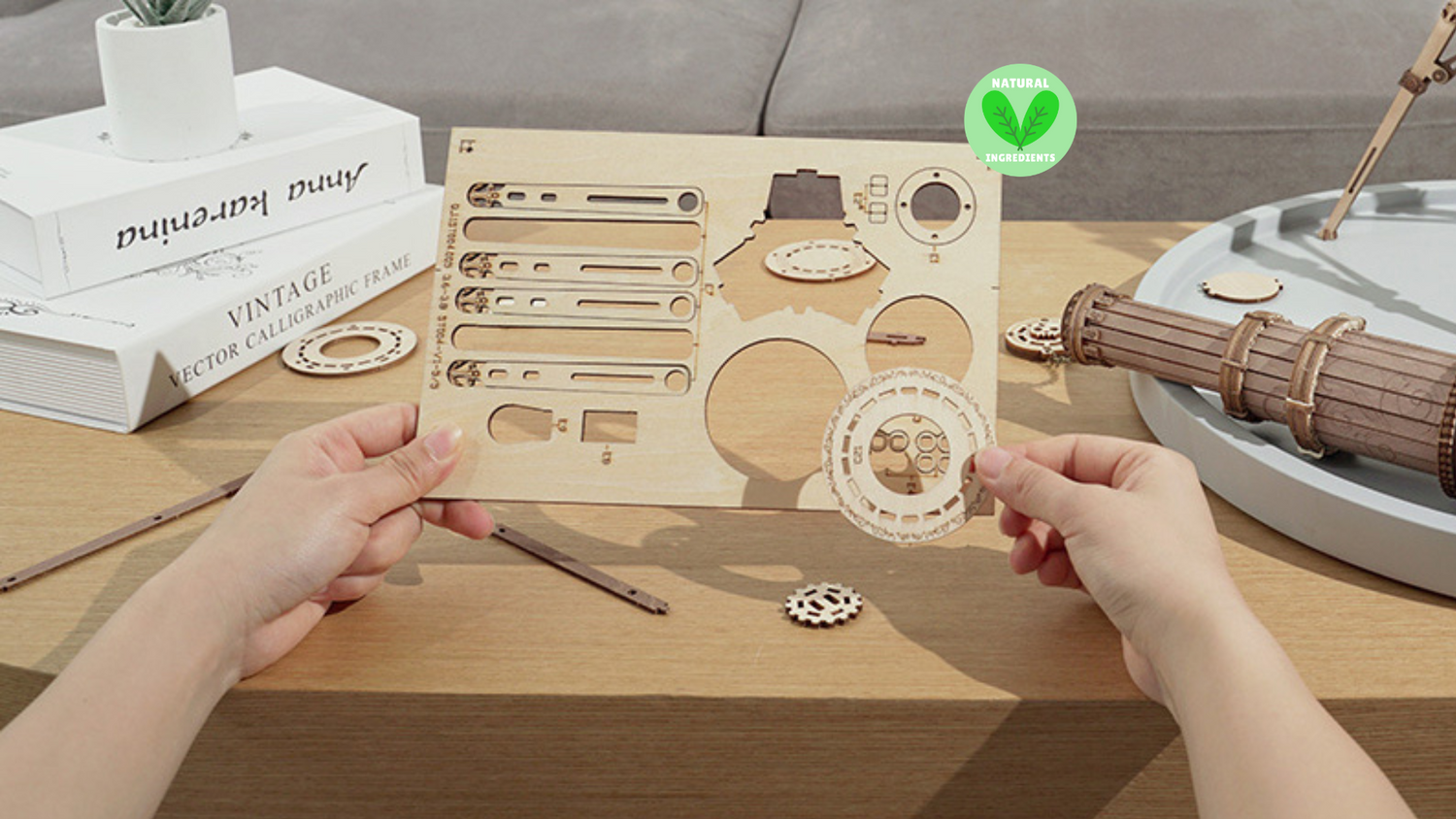 All Natural
Made with highest quality of eco-friendly wood to ensure the best outcome everytime. Laser precision wood cutting that is self-assembled without glue, adhesive or any chemicals.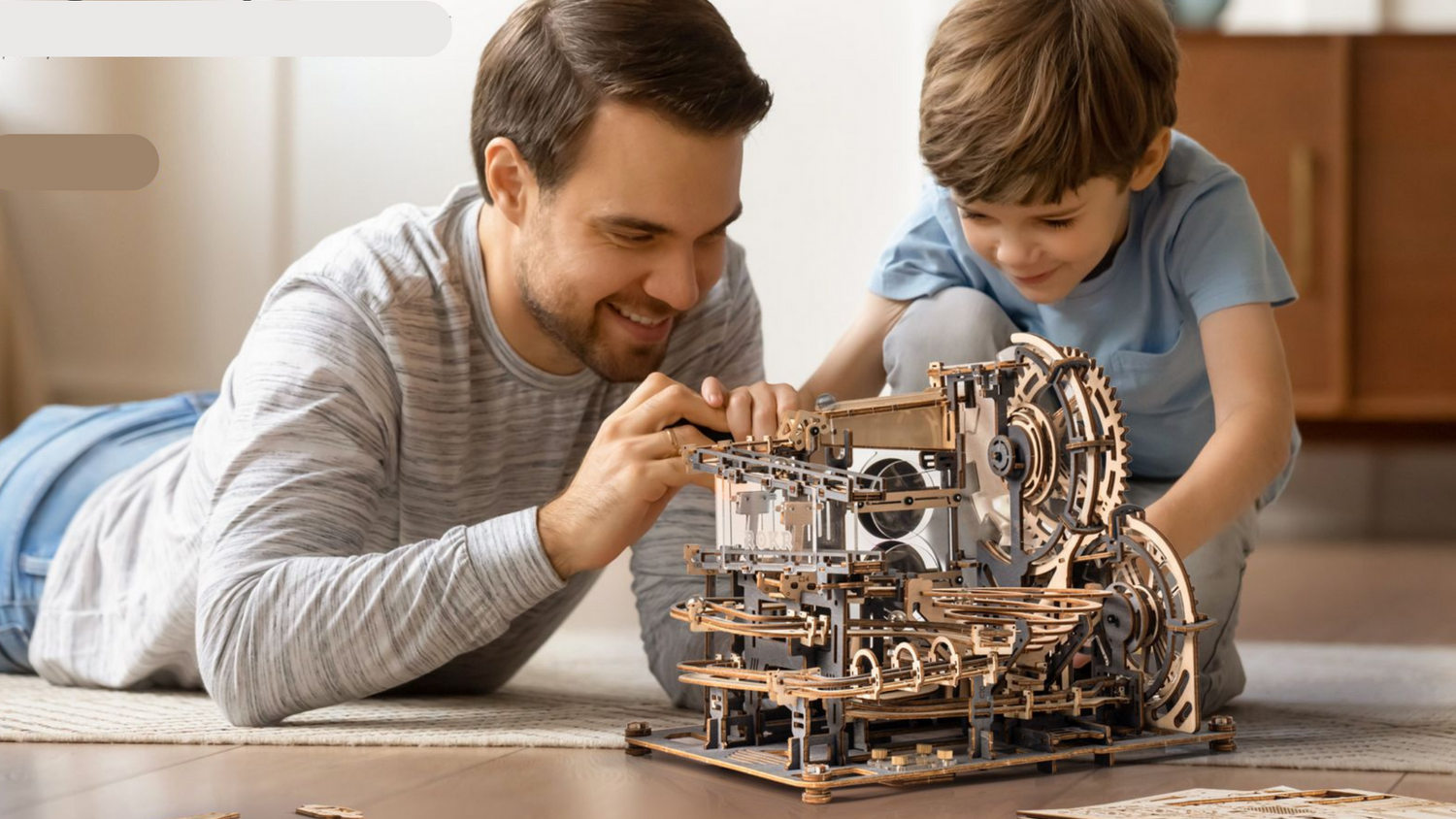 Enjoy Quality Time for Magnificent Results!
Craft your own amazing art pieces without any experience at all with clear illustrated instructions & support.
Frequently Asked Questions
Do you offer free shipping?

Yes free worldwide shipping is available on all orders
When will i receive my order?

The Processing Time will be 1 - 2 business days after we receive your orders.

Standard shipping time: 5-10 business days
What if i want to return my order

No problem! We offer a 30-days risk-free return policy. Please notice that returns must be in original packaging If the returned item is not in the acceptable condition, it will be refused acceptance.

If you receive a damaged product, do not throw away the packaging. Please contact us immediately at support@diyative.com. We will deal with it without a doubt.
What if parts have gone missing or broken during assembly?

We have provided extra parts in the packaging just in case this happens, but if you need more or you need to exchange for a new one please do not hesitate to contact us.
What if i can't figure out the puzzle

Please email us at support@diyative.com if you're faced with any difficulties during assembly, our dedicated expert will provide the best guidance for you.